How to Find a Legitimate Perth Printing Company Online
Published: Thursday, 22 December 2016 13:19
Although we live in an increasingly digital world, many businesses still rely on print media as part of their business and marketing strategy. From menus in restaurants to pull up banners, A frame signs, brochures and leaflets for just about any kind of business, printing is still an essential for many companies.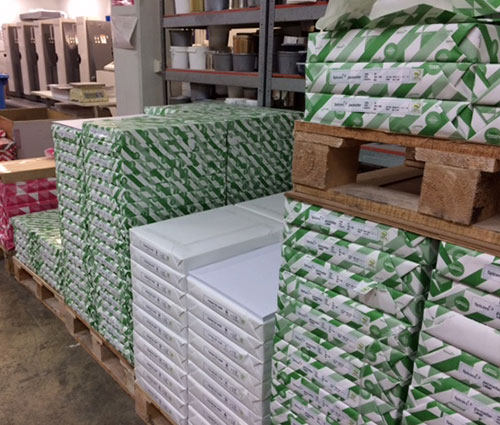 Just like in any other industry, there are reputable ones and unfortunately some not so reputable ones. At G Force Printing, we'd like you to help avoid some of the pitfalls when it comes to choosing your printing company in Perth, especially if you are searching online.
Here are some of the key things to consider when you are looking for a legitimate Perth printing company online.
Do They Have an Address?
When looking at their website, is there a physical address and is it easy to find? If there is one, take a look on Google Maps to verify that the premises do actually exist. If it looks like a residential property or a small office with no factory attached, do you think they really have all the equipment onsite required to produce your order? If not, it means you are likely to experience delays in the production and delivery of your materials as well as paying more than you would be charged by a company that produces your entire order under one roof.
Do They Have Contact Details?
Their website should have a clear contact phone number and office hours should be displayed somewhere on the site. If you see office hours and a phone number this means you know you can get in touch with the company if you have any questions about your print job or need to get an update on the progress of your job.
Do They Have Examples Of Their Work?
Are there any photos of work they have printed? If they are happy to share images of their printing work online, you'll be able to see what kind of jobs they do and see the quality for yourself. This will help you feel comfortable when it comes to choosing your printing company.
What Are Their Reviews Like?
It's easy to find reviews online these days. You can look at a variety of sources for reviews on any legitimate business. First, check their website to see if they have a testimonials section. Next, check out their Google reviews for information from real customers – unlike some channels, these reviews cannot be deleted by business owners, only replied to.
What's Their History?
Check the company's About Us page to find out more about their background – find out how long they have been operating, who the people are behind the business, and what their values and ethos are. This is important for you as a customer to know exactly who you will be dealing with for your printing./
Is Their Website Secure?
If you'll be placing your order on the website, or sending data via a customer login option, check to see if their website is secure. You can do this by checking the URL for https instead of the usual http. This allows you to relax in the knowledge that the business is serious about keeping their customer's data safe and secure.

Also make sure if they have an online payment option, that the payment portal is secure. Payment options like PayPal and Stripe are internationally recognised and are a safe option.
If you're looking for a trustworthy, reliable and quality printing company in Perth, call G Force Printing today.