What Do Your Colours Say About Your Brand?
Published: Monday, 21 August 2017 11:47
Choosing the right colours to represent your company should be a strategic and well-researched decision. Colours do more than just represent your company's image, they also evoke psychological emotions from your audience.
When planning your brand strategy, it's vital to make sure you have the right colour to suit your industry and message. This can hugely influence how you are perceived by your current and future customers. Your brand colour is so crucial that it is also important to ensure your colours stay consistent throughout all your business's printed promotional and marketing materials.
The Influence of Colours
Every colour has a psychological link to your mind that evokes a particular emotion or feeling. Here are a few popular colours in branding and the different ways they may evoke a psychological response from your customers:
·         Red –
The colour red usually creates a sense of urgency, which is why it is often used in retail "Sale" A frame signs, along with the obvious "STOP" signs on our roads. Red raises your blood pressure and heart rate and is also associated with passion. The colour red is known to increase appetite, which is why many fast food chains opt for some red in their logos.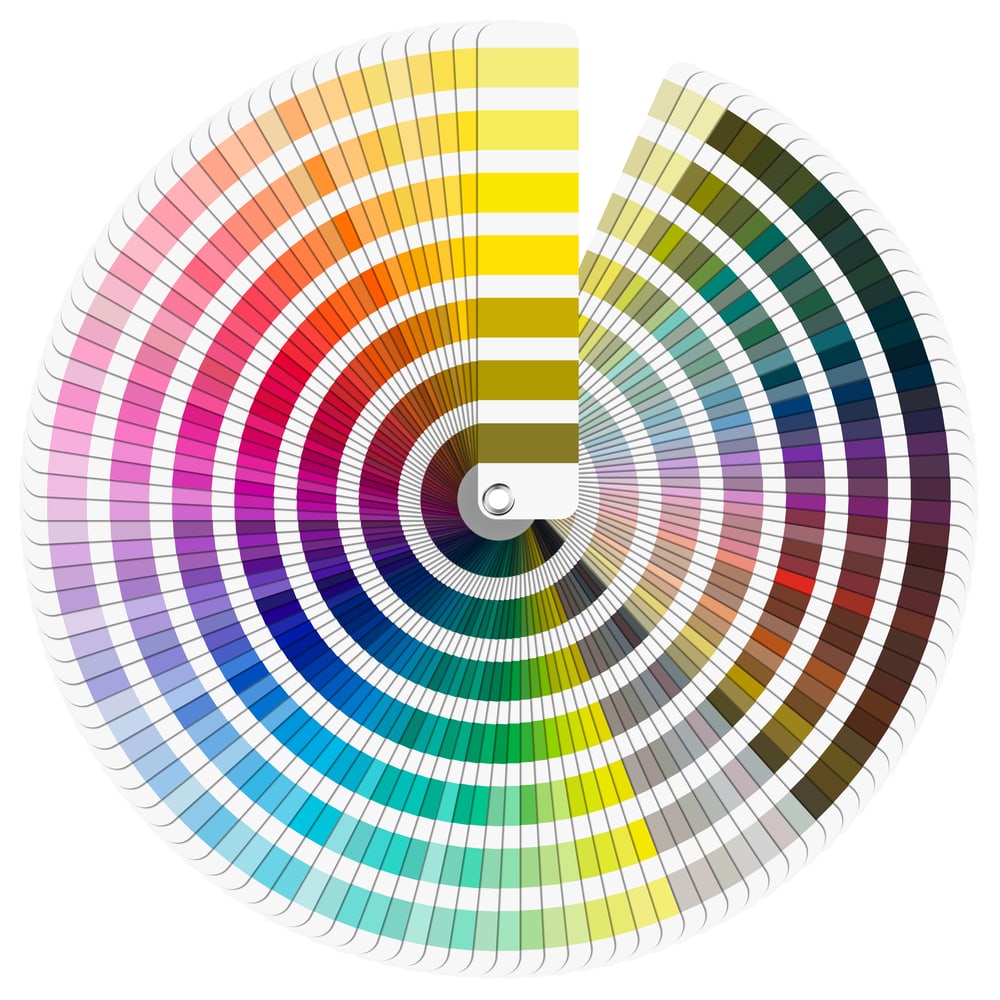 ·         Blue –
Usually used to provoke a sense of tranquillity and peace, the colour blue is also used to provide a sense of security. You will often see it used by brands looking to promote a sense of trust in their organisation and products. Most common in finance and tech companies.
·         Green –
Often associated with nature, health and tranquility, green stimulates harmony in your brain. This often leads to increased decisiveness allowing you to make more efficient and timely decisions. Health and wellness brands along with environmental organisations will often opt for green in their logos.
·         Yellow –
Seen as a cheerful, playful colour, which emotes feelings of happiness, and positivity. It is often associated with fun, energy and vitality. When combined with black it quickly grabs a user's attention and is very popular amongst restaurant brands trying to grab their customer's attention, and attract them into their store.
How to Use Colour for Your Branding
Making use of colours you decide on for your brand is also very important. If you have a great brand logo, but no one ever gets to see it, what's the point of having it? Make sure to continually promote your brand through promotional business stationery such as notepads, business cards, envelopes and more.
Stay on Message
Choose a colour palate that stays true to your brand's message. Thinking about the colour psychology mentioned above, what colours suit your message? Are you looking to quickly grab your audiences' attention, before they drive past your restaurant? Or do you want to instill ongoing feelings of trust and confidence in your organisation? Once you have a marketing strategy in place, make sure your colours support this. 
Keep Brand Colour Consistent
You need to ensure you have the exact colour match, across your different marketing and promotional materials, to keep your branding consistent. Offset Printing is the best way to guarantee exact colour matches across different printed promotional materials. For your website and social media, RGB colour matching is best to be used, while its recommended CMYK for promotional signage. This assures your brand colour consistency isn't lost between different forms of printing. 
Incorporate Contrast
When working with colours, try to incorporate contrast to reduce eye strain and allow customers to pay attention to specific details. For example, using a bright orange or yellow colour often quickly gains the attention of the customer. However, due to the brightness, they often look away soon after. Adding some contrasting to the brand logo will catch the customers eye and keep them there. 
If you need help designing your logo and promotional marketing materials, G Force Printing can help! Our team will help you custom design promotional and business printing materials to help your brand succeed. Contact G Force Printing today!