Notepad Printing
Custom notepads are still regarded as one of the best promotional tools for business.
Choosing Perth based G Force Printing to print & design your branded notepads means the quality will reflect the professionalism you'd like to convey. With our expertise in design and printing services, your business will love displaying it's high quality custom note pads alongside your products.
With quality design, full colour options available and our economical pricing on all products, you'll benefit from being able to print more notepads for your budget, getting your business name and details literally in the hands of as many customers and potential customers as possible. G Force Printing also provide Australia wide delivery on all notepads. Contact us and let G Force Printing help turn your businesses notepads into an effective promotional product.
High Quality Custom Notepads
We can print custom notepad sizes as well as a range of other notepad pad size options including:
DL notepads
A6 printed notepads
A5 notepads
A4 printed notepads
A3 notepads / deskpads
You have the option to choose glued, wiro or plastikoil bound note pads with or without printed covers.
When designing print ready branded notepads custom for your business & product offerings, choosing the right colour to reflect your businesses brand & products is an important step. As we offer both digital and offset printing our prices per pad are competitive regardless of the order quantity and we can print notepads in a range of colour, including full colour (CMYK colour) as well as spot colour (PMS) for an accurate match to your company's product style guide. With Australia wide delivery available, G Force Printing can handle any business notepad printing requirement.
The standard print paper used for notepad printing is laser bond 90gsm but we also offer 100gsm, 110gsm and 120gsm in regular or 100% recycled so you can personalise the note pads per pad to suit your businesses ethos and product offerings.
If required, our talented graphic designers can create a full print ready notepad design with big impact to get your business and product offerings noticed. We also offer Australia wide delivery.
Notepad Printing Perth, Western Australia
Contact, email or phone us for design help or pricing per pad based on your business notepad and printed pads requirements. We offer Australia wide delivery on all our notepad design & printing services. If you're ordering notepads online choose the expert notepad printers based in Perth, Western Australia, G Force Printing.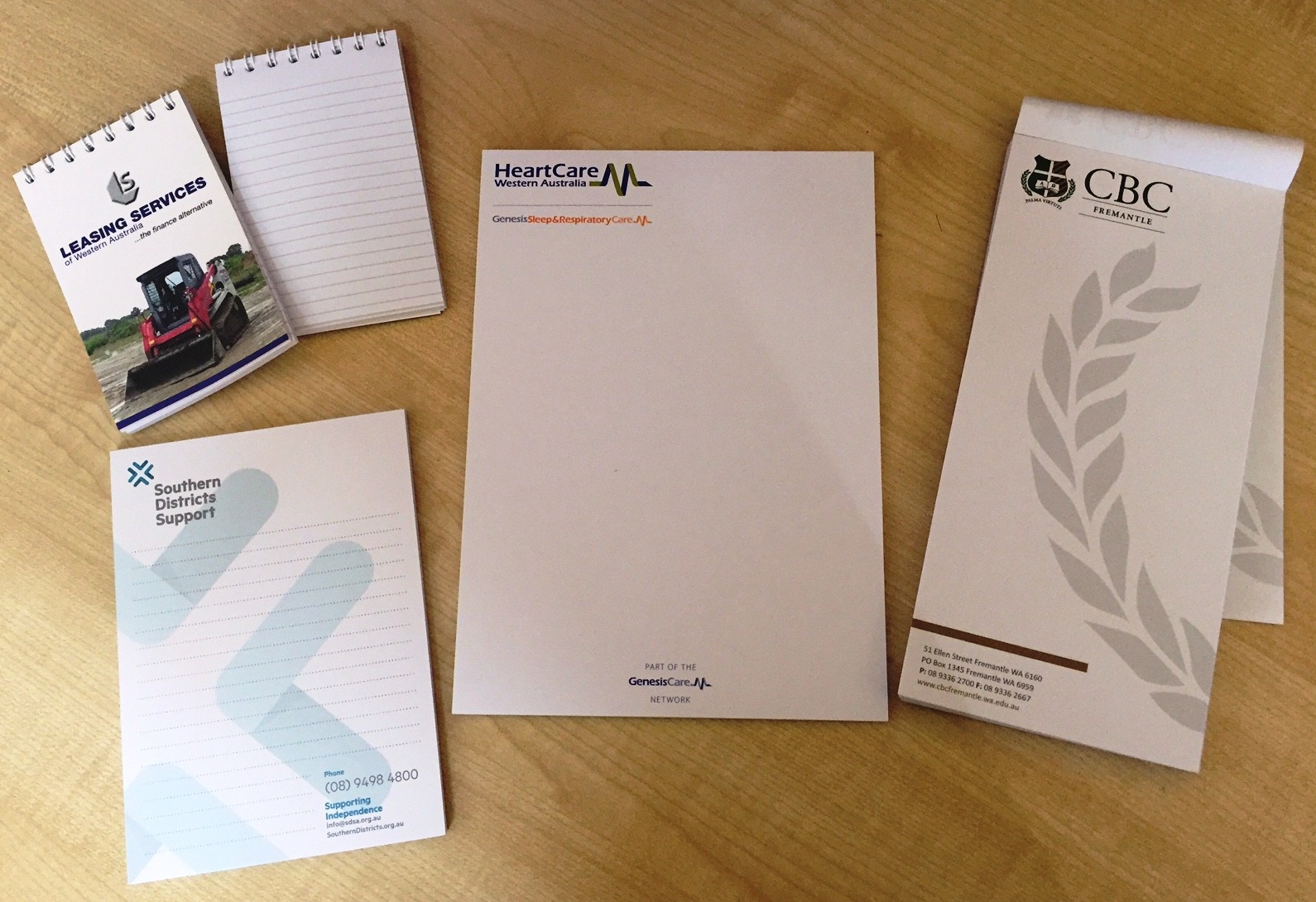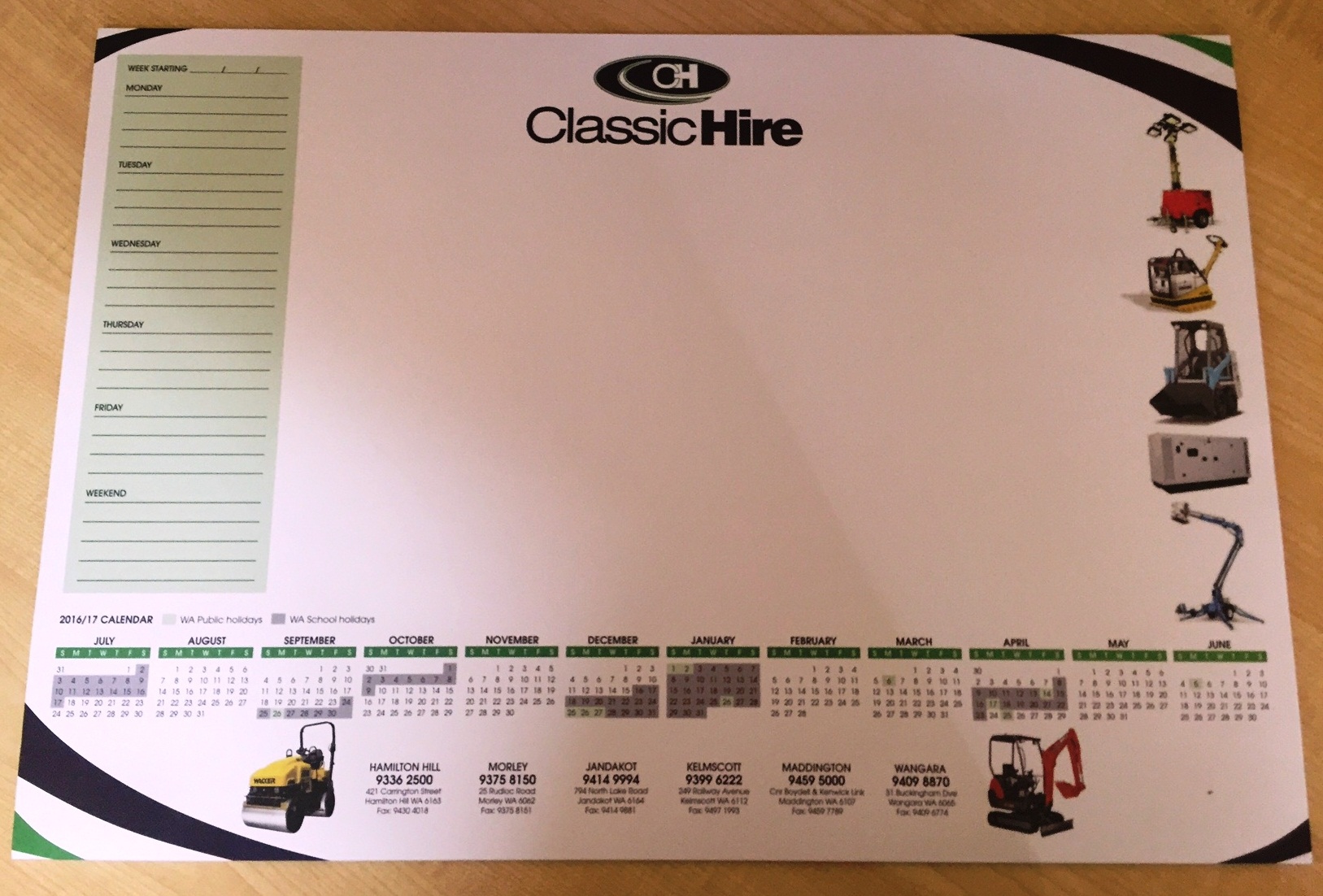 !--
View Pricing
-->
Contact Us